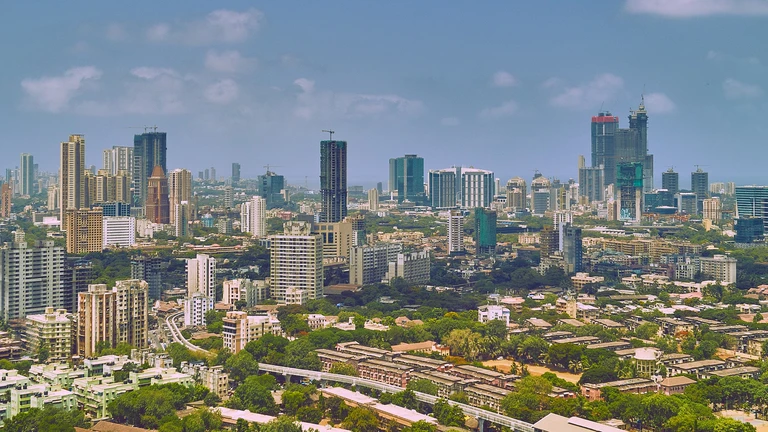 It says, once you visit in Mumbai, no other city will ever sound great to you. Apart from its daily hustle and bustle, iconic places to visit, and the evergreen Mumbai street food, the city is a popular shopper's paradise. Be it either hopping in the mall or strolling through the street options, Mumbai is a vibrant hub for all the well-known national and international brands. Right from stylish clothes to local spices and condiments to souvenirs, this iconic metropolitan is simply a wonderland where you get everything you need. Here's a quick look at some of the famous shopper's stop that Mumbai features –
Palladium –
Palladium is an ultra-chic mall and amongst the famous places to visit in Mumbai. You can tag it as a one-stop destination for all high-end luxury brands and products. Be it either Gucci or Canali or Clinique or Sephora, you will find everything here. The moment you feel tired, you can lick on some ice-cream or dig into a huge burger bite at the TGIF.
Location – Lower Parel
In and Out Timings – 11:00 am to 10:00 pm
High Street Phoenix –
Located next to the Palladium lies the High Street Phoenix, which is known to feature some high street and luxury brands such as Spencer, Levis, and H&M. Try Zaffran for fast food and thali variant.
Location – Lower Parel
In and Out Timings – 11:00 am to 10:00 pm
Oberoi Mall –
This is one of the favorite malls amongst the locals as it features many brands for both men and women. It has got a clean layout and an ample parking lot. So, if you've got nothing to do on Sundays, you can go there for a window-shopping adventure. You can also buy some unique cell phone accessories over here.
Location – International Business Park
In and Out Timings – 11:00 am to 10:00 pm
Linking Road –
The entire stretch of the Linking Road at Bandra offers a great deal on apparel, shoes, and other supplementing accessories. Some of the best things to do here at the Linking Road is to pick up the right choice of Indian clothes, suitcases, and bags. As there are a wide variety of high-end brands here, you definitely have to dig in a lot to pick the right one for you. If shopping is something you love to do than don't limit yourself just to this place and try out some cities out there details of which you can see in these thrillophilia reviews.
Location – Linking Road, Bandra
In and Out Timings – 11:00 am to 09:00 pm
Colaba Causeway –
Renowned as one of the iconic shopping locations of Mumbai, the Colaba Causeway is visited equally well by both tourists and the locals. You will find everything here, ranging from shoes to apparel to accessories to home décor stuff. Nevertheless, the place has got some shops that offer unusual Indian items and trinkets at highly affordable prices.
Location – Colaba
In and Out Timings – 11:00 am to 10:00 pm