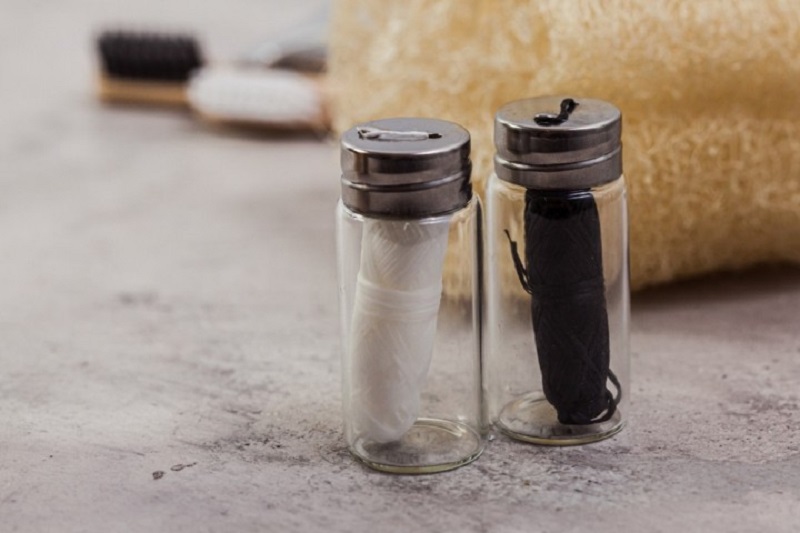 Flossing is an activity that helps you to keep up with your dental health. However, using traditional floss is not eco-friendly and may cause a lot of health problems. The conventional floss is not suitable for Vegans as it is not eco-friendly. Previously, the only floss that suits the Vegan lifestyle was no flossing. But, there is a sudden shift in people's conscience, as people are slowly shifting towards the use of eco-friendly products, and many brands are emerging that provide Vegan floss for teeth.
With Vegan floss, Vegans can keep up their dental health and hygiene without worrying if the floss is costing any toll on the environment. Being eco-friendly is slowly becoming a new normal, and you can think the Vegan Floss as another product that is laying the foundation towards a cleaner and better environment.
So, if your family is an environment enthusiast like yourself, we bought you a list of the brands that offer Vegan Floss for Teeth cleaning.  Before we go to the list, we want to share why traditional floss is not so environmentally friendly.
Everything Wrong With The Traditional Floss
Traditionally, for making the floss often the nylon is used, which is another type of plastic. Needless to say, plastic has always been a problem for nature due to the long duration it takes to bio-degrade. Another thing that can concern you if you use traditional floss is the use of chemicals. The coat of chemical is used on the floss to make it slide swiftly in between your teeth. The chemical used for coating has a high level of substances known as perfluoroalkyl substances (PFAS).
According to researchers, PFAS has been linked to various diseases such as cancer, high cholesterol, ulcerative colitis, and weight gain. Therefore, even if you are not an environment enthusiast or a vegan, you still need to move to Vegan Floss for teeth cleaning.
Here are some of the best Vegan Floss brands that you can use:
Brands Offering Eco-Friendly Dental Floss
Since the traditional floss is causing a lot of harm to the environment and your health, you need to get rid of them. However, that does not mean that you can say goodbye to the flossing. Flossing is a good oral routine. All you need is to make a move to the Vegan Floss bought for you by these cool brands that use the Biodegradable material. The material used to make the vegan floss for teeth that do not cause harm humans and the environment.
Eco-Friendly Floss
Etee
Lucky Teeth
DENTAL LACE
BRING YOUR OWN JAR a.k.a. BYOJ