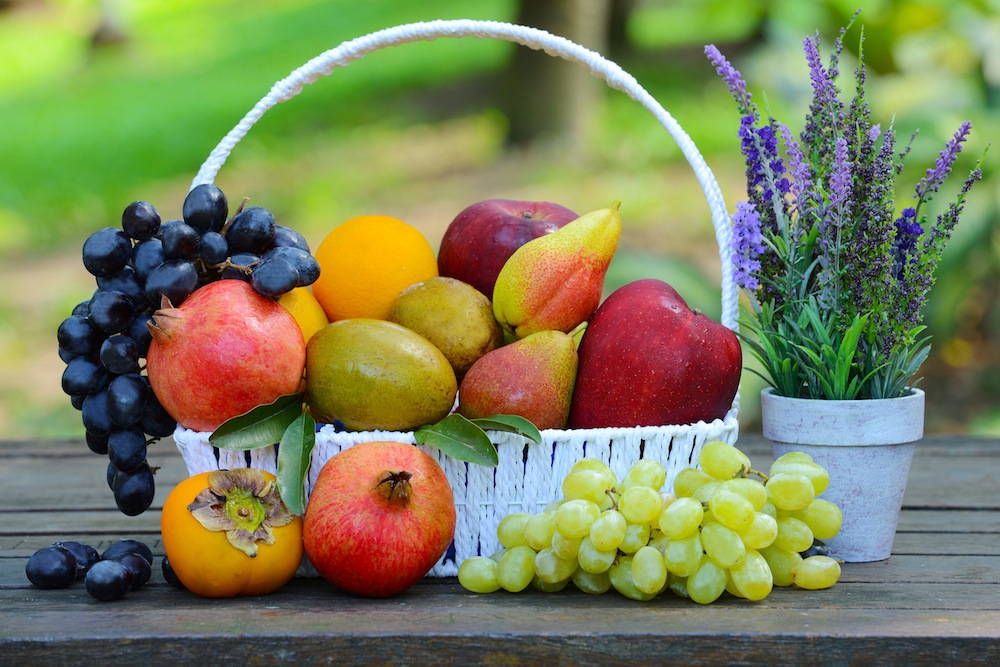 When you visit friends and relatives who are sick, a fruit+basket parcel can be the right choice. Fruit can be consumed and contains many vitamins; it can be beneficial for those who consume it, so, giving parcels of fruit to relatives who are sick can be a form of your concern for them.
You can choose fruit according to your wishes and budget. However, it is highly recommended to use fruits that are preferred by the patient and those that are being needed to speed up his recovery.
In addition to choosing the fruits you need, you should also attach a small note to encourage the patient to recover soon and be able to reunite with family. This kind of little attention can also inspire the patient to get well soon.
Choose a Basket Rich in Vitamins and Needed by the Sick
You can start by choosing fruits that are beneficial for the body of a person who is sick, apple fruit is a fruit that is rich in vitamins needed by the body. This fruit is crunchy and has a fresh sweet taste, the fiber content is quite high and contains antioxidants that are good for heart health.
Another fruit that is not less important is starfruit. This yellow fruit with a distinctive aroma has a lot of vitamins, phosphorus, niacin, carbohydrates and quite high fiber. This fruit can help digestion, lower cholesterol and hypertension. Apart from its useful ingredients, the shape of this fruit is also beautiful for parcels.
Next is dragon fruit which is rich in antioxidants. Dragon fruit has a unique shape like a dragon egg with bright pink color and green accents. The unique shape can add joy to your fruit basket. Apart from its unique appearance, this fruit is also rich in antioxidants and is useful for enhancing brain performance.
If you want to add fruit that is rich in omega 3, you can choose avocado. This fruit is a superfood, apart from containing omega 3, this fruit also contains unsaturated fats which are beneficial for health.
In addition, the most common fruit found in fruit basket parcels is bananas. This fruit has a soft texture and a sweet taste. It contains vitamins A, B1, B2 and C and is very good for consumption by people who have stomach problems.
Combine Fruit with Flowers to Enhance Its Appearance
Apart from the fruit above, you can still choose other fruits such as pears, grapes, melons, and oranges. These fruits are rich in vitamins needed by the body, but in addition to health benefits, you should also pay attention from an aesthetic point of view.
Adding a touch of interest to your fruit+basket can be the right solution. Apart from adding to the beauty, flowers are also believed to be able to encourage patients who are sick. You can choose flowers with bright colors to add positive energy.
Daisies have many bright color variants that can add excitement to those who see them. You can combine it with white daisies and small sizes to give it a more cheerful look.
Sunflowers are also one of the perfect options. This is because sunflowers symbolize warmth and enthusiasm; so hopefully, the people who receive the parcel from you will be more enthusiastic to recover from their illness.
You can mix and match the fruits discussed above, after that, you can add flowers of your choice to add to the aesthetic impression. Don't forget to also write your thoughtful words so that your friends will soon recover from their illness and can immediately gather with their family and loved ones when you give the fruit basket.