Given the Indian road conditions; it is easy to understand why a two-wheeler is a popular choice with the masses. According to law, it is mandatory to buy third-party insurance with any two-wheeler but nothing can beat the benefit and security you get with a comprehensive two-wheeler insurance policy.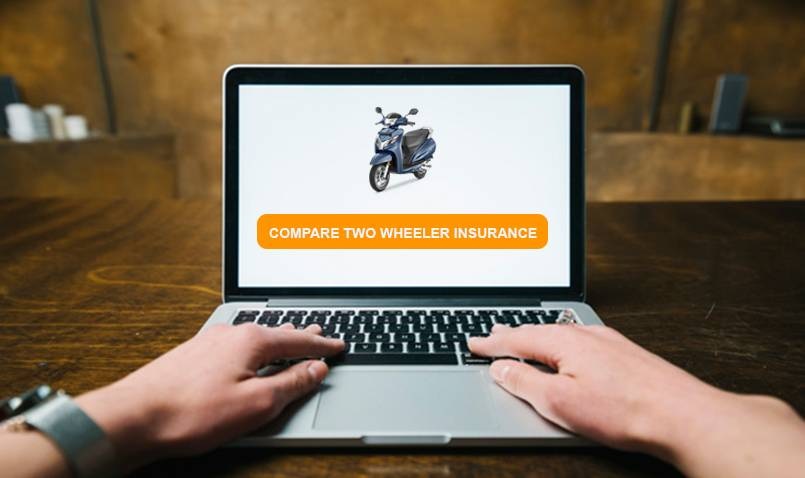 Even though a comprehensive policy protects you from most of the unfortunate circumstances of the future; it is not ironclad. But it can be made ironclad if you purchase a few add-ons with your base comprehensive policy. They add to your premium amount slightly but gives you extra coverage and protects you from any unfortunate financial, emotional and even legal setbacks.
Here, we walk you through a few add-ons that you can consider purchasing and how it benefits you. Read on!
Zero/Nil Depreciation Cover
This is one of the most popular add-ons available for a bike insurance policy. In case your two-wheeler gets damaged in an accident; the policyholder needs to foot the bill for the repair or replacement of the spare rubber, metal and plastic components of the bike. But if you buy this add-on, the insurance company reimburses you the cost of the spare parts and depreciation value. It comes across as a huge relief.
Two-wheelers are a passion for many. They love to stud their two-wheeler with both electronic and non-electronic accessories. Many of them are high-end and expensive. You can safeguard them by purchasing this add-on. While purchasing, you need to provide an estimate of the cumulative costs of the accessories. You can then easily claim reimbursement against theft or damage of the accessories as specified by the policy.
Bike accidents are highly risky and often prove fatal for the driver. There is a high risk of suffering serious injury and even death in an accident involving it. A personal accident cover protects you financially against any partial or total disability and even death.
This is another important add-on cover that proves a boon at the time of an accident. Sometimes the medical expenses you need to foot after an accident is debilitating. This add-on covers the cost of medical expenses arising out of the accident and helps you remain financially secure.
It can be really stressful if you need to foot the medical bills arising out of an accident from your pocket and then run after the insurance company for reimbursement. But with this add-on, you can get admitted to a hospital that is in the network list of the insurance provider. You can then avail of cashless treatment and save yourself plenty of cash and hassle.
Pillion or Passenger Cover
In a two-wheeler, both the rider and co-passenger face an equal threat to life and accidental injuries. This cover is similar to personal accident cover but it is meant for your co-rider. People often combine this add-on with personal accident cover at the time of purchase.
Sometimes your two-wheeler can break down suddenly in the middle of the road and you might help to tow it to the garage. The need could be as simple as running out of fuel as well. In all such crisis situations, you can just contact the insurance provider and they would offer free assistance if you have purchased this add-on.
One of the worst nightmares for any two-wheeler owner is that their bike gets destroyed beyond repair in an accident. Such a bike is referred to as totaled. This devastating experience can be safeguarded with this add-on as the insurance company then pays you the complete amount of the bike that is mentioned in the invoice you received while purchasing it.
As in the car, the engine is the lifeline of the bike as well. With this add-on, you can get financial protection for any damages caused to the engine. The damage can be simple ones like leakage to lubricating oil or it can be serious damage due to natural calamities like floods, heavy rains, etc. The greatest benefit of this add-on is that it covers you against the total failure of the engine as well.
Wrapping up
As evident, add-ons in a Two-Wheeler Insurance Policy boost your base policy and increases your coverage span during a contingency. They go a long way in keeping you stress-free during a ride and financially secure. You can choose any as per your requirement.