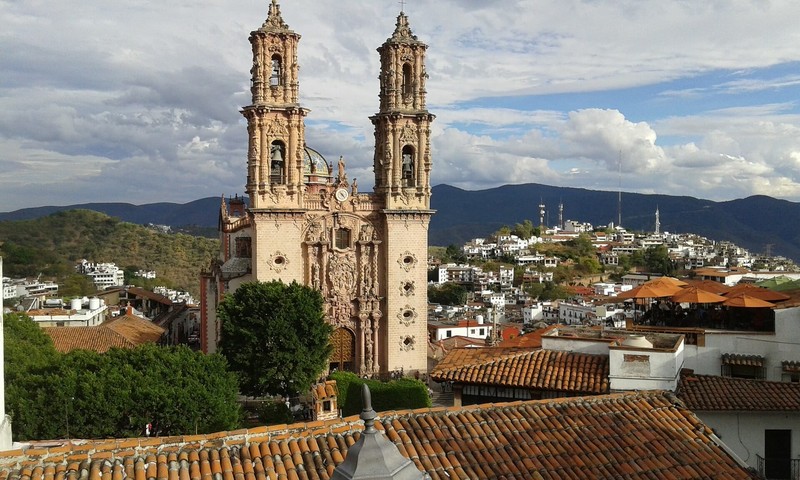 South America is rich in culture and nature. There is reason why the ancient American civilizations were mostly South American. And being so, it automatically left a long cultural trail on its people and cities. This richness is very much visible in all popular Latin American cities. Taxco is one of the major touristing cities of Mexico. With its natural beauty, colourful lifestyle and visually brilliant architecture -Taxco is a typical exhibition of an ideal Hispanic city.
If you are ever in Taxco
There are plenty of things to do in Taxco Mexico. Taxco is known for many things. But mostly for its buildings, festivals and Silverware. This brings us to the topic of Taxco's renown in the line of silver trade. Taxco, is often dubbed as the silver capital of Mexico. The city has a long history of both mining of silver and fine craftsmanship. Before the global tourism had boomed, silver business used to be the primary economy of this city. Elaborate silver jewellery, exquisite silver artifacts, trinkets and pretty little silver souvenirs -are all still readily available in Taxco. In short Taxco takes its silver very seriously -so much so, that it has entire markets and museums dedicated to silverware. With such diversity in things to do in Taxco Mexico, take a mental note -that if ever in Taxco- the following things, you will not miss.
The iconic -Tempelo De Santa Prisca
This is the church of the Patron Saint of Taxco, Santa Prisca. This beautiful baroque building is a central attraction of the city. One could say that the majority of tourism in the city has build up around this piece of architecture and its popularity in the silver trade. Santa Prisca's architecture is unique from most baroque architecture. Baroque architecture is known for its elaborate decorative constructs. Santa Prisca has such constructs in its belfries, but its nave is very minimal and elegant. This contrast is a major topic of architectural discussion, and consequently the church's speciality. If you happen to visit this place on 18th of January, you can catch the Fiestas De Santa Prisca.
Heart of the city -Zocalo square
Zocalo square is the city centre. The city centre is generally the most happening spot of all cities. It is where the culture comes to life. This tree-lined plaza is characterized with many cafes and coffee shops. Places where you can lay back, relax and soak in the chill Mexican vibe. This is a place you would want to visit number of times during your entire stay.
Cableway car -A thrilling experience.
Out of all the things to do in Taxco Mexico, cableway car is the only thrilling activity. The Swiss made cableway cars start from the Mountain top hotel, Montetaxco and reach the town centre in 10 minutes ( you don't need to stay in Montetaxco to avail this ride.) This thrilling ride takes you above and across the Mexican mountains, giving you a stunning Ariel view of the invigorating natural beauty of Taxco.
The silver show
Being the signature trade of the city -it's always recommended to check out Taxco's silverware, if you are ever in town. Taxco has premium, top notch silver shops all around the city. You can visit the silver market in Tianguis de la Plata and you can visit the silver Museum, Museo de la Plateria. In winter Taxco celebrates Fiera de la Plata, a festival to celebrate its silverware trade. If you are genuine of buying some silverware, rather than just viewing -then visit, Mercado De Artesanias Plata, Patio de la Artesanias, and EBA Elena Ballesteros.