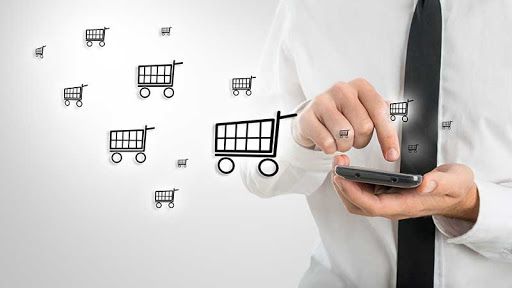 Companies should experiment with different marketing trends and tools to see what suits them best. Marketers must carefully select the latest e-commerce marketing trends that are best suited to their brands.
Knowing your customers well is the most critical factor for the growth of any business. It is important how they buy, what they buy, and how they respond to the marketing techniques that companies apply. With e-commerce marketing trends, online shopping will be seamless for customers.
Customers will buy from the marketplaces rather than e-commerce stores.
Companies that didn't even have a website before 2020 are suddenly online. However, consumer behaviour continues to favour comfort. Many of the newer e-commerce companies lack the back-end infrastructure to handle the increase in traffic and shipping requirements that are placed on them today.
Online shopping will not be limited to B2C products.
Disruption wasn't just a buzzword in 2020, as companies accelerate digital transformation efforts amid global changes. Consumers who have no alternative have turned to e-commerce to get everything they need in their everyday life.
Suddenly, food, fashion, and gadgets weren't the only things people could buy online and have shipped to their doorstep. Grocery stores, furniture, and even vehicle parts have been added to the list.
Self-service platforms will continue to gain popularity
Starting online business in Dubai was a long and painstaking process. But 2020 changed the narrative and showed us just how fast small businesses and individual entrepreneurs could digitally transform their businesses.
Artificial intelligence will become less artificial and more useful
In previous years, many of the benefits of AI were realized a little early in e-commerce, but this will change dramatically in 2021.
For example, AI can make recommendations about what customers should buy next based on their history. Brands can also leverage concepts like voice search to show customers their products. Artificial intelligence will also be able to assist in the background and assist with making inventory forecasts.
Consumer awareness
With the best eCommerce marketing trends, online sales for any business are effectively growing, resulting in increased spending on e-commerce marketing services. Increasing consumer awareness and loyalty is something brands should never miss.
Building your brand online isn't just about publishing content. Reliable and transparent content is very important for brands. More than a third of online shoppers switch to a new brand if the old brand doesn't offer transparency. Consumer awareness should be an important part of any brand's marketing and communication plan.