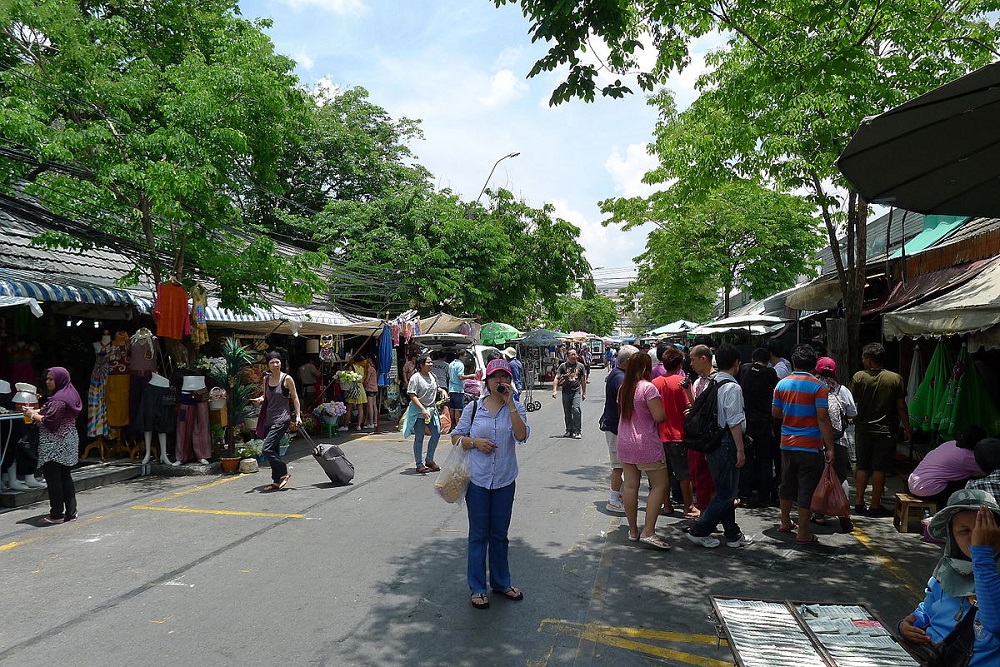 The Chatuchak market (จตุจักร,which is the term in Thai) is a go-to place for all the shopaholics. Also coined as the JJ Market, the tourist marketplace spans over a whopping 35 acres and is flanked by 10,000+ shops that boast genuine Thai handicrafts, accessories, pets, books, souvenirs, and indoor décor items. The Chatuchak Weekend Market, as popularly recognized is always crowded by tourists, considering it is Asia's largest marketplace. 
If you are visiting the market for the first time, then this guide is just for you to help you make the most of your shopping experience at Chatuchak.
You Must Be Excellent At Bartering
Bartering plays a quintessential role at the Chatuchak Weekend Market. Having said that, you will find that a majority of things on display on the market are quite pocket-friendly so you might not feel the urge to get into the haggling mode. A brilliant way to grab some exciting deals is to learn some basic calculator skills and to speak Thai. The better you can speak Thai, the lesser chances of you getting into the traps of cheaters.
Things that Are a Must-Buy from Chatuchak
When at Chatuchak, you can shop to your heart's content. However, try searching for precious Thai artworks, and section 7 is solely dedicated to art pieces. You can also invest in rare furniture pieces. The best approach to maintain for the Chatuchak market is to visit the place without any pre-planned thoughts of buying. But if you reach the market with hopes of buying jewelry, then there are strong chances of you not finding the particular section and end up getting lost. Better to always aid yourself with a free map that you can access from the information kiosks.
The Perfect Time to Visit Chatuchak
The Chatuchak (ตลาดนัดจตุจักร,term in Thai) market is open on Fridays, Saturdays, and Sundays. The market opens at 6 PM on Friday and closes at Sunday midnight, However, during Saturday and Sunday, it is open from 9 in the morning to 6 in the night. But there are shops in the market which don't adhere to these timings and stay open for longer durations. You can pay a visit to the market during the morning hours, or immediately after the market opens.
 A lot of shopkeepers consider their first sale to be signs of good luck. This is what makes them slack down the prices of the items they are selling in the morning hours than in other times of the day.
There are numerous ways you can go to Chatuchak Market. You can either reach Mochit via BTS Skytrain and thereafter follow the crowd to the market, or you can always reach Chatuchak Park via MRT Subway. Try spelling Chatuchak as Jatujak if you wish to reach the place via taxi and the driver isn't understanding your destination.