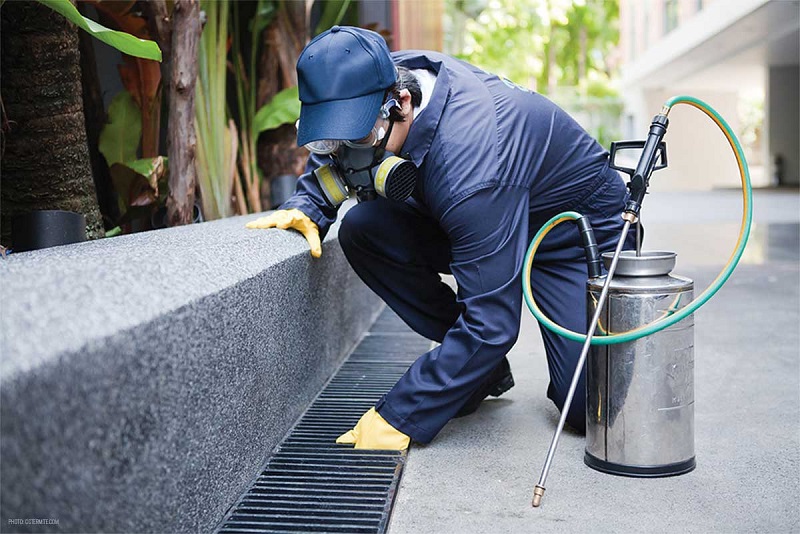 Anyone who has ever seen an ant scurrying across the kitchen countertop or floor, or a spider web on the ceiling of the rooms knows that pest infestation cause so much problem. If you encounter the same problem then instead of trying to treat infestation yourself, you should hire a licensed pest control company. Here are the five reasons for it:
Heath
With pest control, there are various ways to expose yourself along with your family to the risk of illness. Chemicals used to control pests can carry a risk. Using pesticides about which you don't have any proper knowledge could potentially be harmful to human beings, pets, and greenery around you. A professional pest control agency will take of care of your issue in a 100% safe & effective manner. You should hire a company that has been rated and reviewed positive by other people as this will showcase that they possess right knowledge, high-tech equipment, and enough experience in extermination treatment. This will make things safer for everyone in and around your home, and will leave your place pest-free for a long-term.
Identify & Eliminate All Kinds of Pests
A pest control company can identify the pest that has entered your home and make a treatment plan to target them with precision. A significant advantage of availing pest control services is that professionals are well-trained and have relevant & sufficient knowledge of pest extermination. On top of that, they can identify the source of the infestation and treat it from core. All this can only be done by experienced professionals who have done many pest control treatments in the past.
Time
A DIY approach to pest infestation management can be irritation and time taking. Rather than spending a lot of time, money, and energy on attempts that could fail, we suggest you to leave this hard work to a pest control agency. Owing to their expertise & experience, professionals can implement the extermination plans really quick and efficiently eliminate them in a short span of time.
Warranties
Professionals often provide a guarantee for the effectiveness of their pest control treatment. They assure you that their efforts in this matter will keep your place pest-free for a predetermined amount of time. If pests re-occur within that span, the professionals will re-visit your place for extermination treatment again without any charge.
Cost
We agree that initial investment to hire a pest control agency is more expensive that a DIY approach but it's worth for a pest-free space. Many homeowners buy over-the-counter pest solutions, sprays, and baits in different size, shape, and colour, but all of them prove to be ineffective to remove pests. It's a fact to know that if these readily available pesticides don't show any positive results then they may lead to growth of pest infestation problem. Furthermore, if you keep buying them in a hope to get results then you're doing nothing than wasting your money. So, save your hard-earned money by opting for an effective solution i.e. pest control professionals.
The Takeaway
These are only five reasons to join hands with an experienced pest control agency to help you with this problem. The best reason for hiring them is peace of mind. You won't have sleepless nights anymore due to fear of rodents jumping or bugs crawling on your bed. You can simply be safe at your place now!
To hire the best company for pest control in Hoppers Crossing or your locality, we recommend checking online. Ensure that company possesses experience in the industry and positive reviews on different online platforms.